<![if !vml]>

<![endif]>
      <![if !vml]>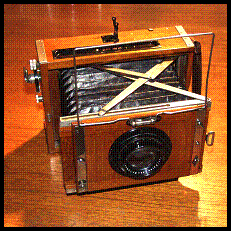 <![endif]> 
<![if !supportEmptyParas]> <![endif]>
<![if !supportEmptyParas]> <![endif]>
Welcome to the vintagecameras.co.uk classiccameras web site. We stock a range of film cameras, lenses, filters, accessories, books, instruction manuals and associated photographic items: early wood and brass field cameras of the 1800-1900s, classic cameras of the 1920s through 1990s. See our large stock of  Projection Lamps
<![if !supportEmptyParas]> <![endif]>
The business was founded in London during the 1950s, developing from a photographic studio and film processing lab, to general photographic stores in the South of the city. Vintage Cameras then evolved in the early 1970s to specialise in sourcing fine vintage/classic collectibles, rare photographic items and images. High quality film cameras, lenses and accessories (many types, formats and makes) have always been an important section of our stock. We have supplied professional photographers, photo-journalists, amateur photographers, collectors, companies, museums and photo dealers, now in over 40 countries worldwide. Over the years we have had the pleasure to deal with many great camera makers/photographic equipment suppliers such as Fred Gandolfi, Arthur Gandolfi, Fred Spira (Spiratone), Manfrotto and Sir Kenneth Corfield. We have supplied equipment to a number of talented and famous photographers (some PROs): Terry Donovan, Brian May, Terry Jones, William Carter, Mark Pinder, Miranda Richardson, Jack Shepherd, Timothy Spall, Robbie Vincent, Jeremy Deller to name a few (we also supplied parts for Alan Whicker's Super Ikonta for his film retracing wartime experiences in Italy). We now stock many types of cameras: mainly antique, classic and vintage. Leica rangefinder & SLR cameras, lenses, photographic accessories, mounts, filters,  projection lamps, bulbs, flash bulbs, cine equipment, so please ask if you do not see the item you need!. We are now MAIL ORDER specialists and SHIP WORLDWIDE daily. Vintage Cameras will buy, trade or part-exchange most types of equipment from single items to an entire collection.
<![if !supportEmptyParas]> <![endif]>
We now have an eBay shop which is expanding each week.
please visit our eBay shop http://stores.ebay.co.uk/vcl1964?_rdc=1
<![if !supportEmptyParas]> <![endif]>
e-mail: i@vintagecameras.co.uk
Condition Guide
At Vintage Cameras we know how disappointing it is to receive items which are in a poorer condition than as described, and thus pride ourselves in accurate descriptions. Please e-mail for details, we will reply as quick as we can.You must appreciate that many of the items are very old, but most are fully working and usable, unless otherwise stated:
Vintage Cameras A= Mckeown's Guide 2B= excellent/new or as new

Vintage Cameras B= Mckeown's Guide 3C= very good/minimal signs of wear

Vintage Cameras C= Mckeown's Guide 4F= good/average/signs of use

Vintage Cameras D= Mckeown's Guide 5G= below average/normal use and working

Vintage Cameras E= Mckeown's Guide 6H= poor/heavy use but working
<![if !supportEmptyParas]> <![endif]>
CopyrightŠ2018 Vintage Cameras Ltd.
<![if !supportEmptyParas]> <![endif]>
<![if !supportEmptyParas]> <![endif]>